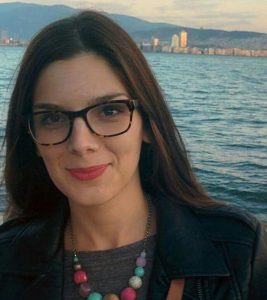 We are delighted to welcome guest blogger Maja Davidovic to our website. Read her thoughtful piece on the promise of 'Never Again'. She asks: what are Bosnia and Herzegovina's or any other state's obligations to provide (or offer) guarantees of non-recurrence after a conflict? Where do these obligations originate from and, importantly, do local people act as consultants in these processes? These questions touch upon some core issues to do with memory politics and peacebuilding.
Maja Davidovic is a Ph.D. candidate at Durham University working on guarantees of non-recurrence in transitional societies. She is an alumna of the Human Rights M.A. program at Central European University and has previously worked with migrants and refugees as a researcher and field officer in Serbia, Bosnia and Herzegovina, and Greece.
Find her blogpost here.