We  have a new and highly topical blog post by architect and anthropologist Carlos Salamanca Villamizar. Writing about Latin America, he argues there is a need to engage with memory of our recent past, in order to understand violence in the form of inequality, urban and regional segregation, racism, extractivism and other controversial issues from contemporary history.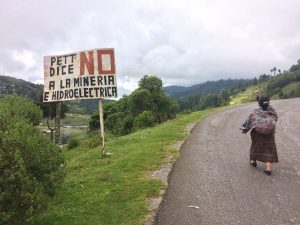 By  Carlos Salamanca Villamizar
New political winds are blowing everywhere, and Latin American countries are not an exception. In the last five years and around the world, we have seen the becoming of a new political era based on reactionary and conservative policies, mostly built under virulent speeches facilitated by social media and fake news, and a context where the boundaries between politics and spectacle are —again— invisible. Of course, this is not recent, and multiple features of conservative expressions of power are arising in different parts of the world and at different scales, being Trump and Bolsonaro's rhetoric the most visible manifestations of these new times. Fear/hate for immigrants, fear/hate for Black people, violence against indigenous peoples and social leaders, everything happening under a dramatic plot: a mounting global grammar supporting racism and nationalism, naturalizing exclusion and segregation, justifying violence, and relativizing environmental destruction, and there are not feelings of embarrassment in it.
Latin American societies have undergone similar regressive times concerning rights, especially in 1970 and 1980, when dictatorships ruled several countries under the Cold War paradigm. Nevertheless, what we are now seeing is several societies backing conservative governmental proposals that clearly go against the recent advances made in Human Rights recognition.
At least during the last two decades, memory has gained a privileged place in public concern. In fact, memory has become central, as Andreas Huyssen argued in Present Past (2003), even if in the last years because of the uses and abuses of memory, "Memory fatigue has set in". Latin American States have firmly insisted on Nunca Más paradigm, on the idea of avoiding torture, murder, disappearance… a "Never Again" against authoritarian responses in the face of social complexities. But today, phantoms from the past seem to haunt our times here and there. What has happened?
We want to suggest that we could find the answers in the past, and in the way we have been dealing with it. Direct violence and violence addressed to specific people have been prioritized by researchers, activist and legal agents in post-traumatic contexts all over the world, and this was logical. Deaths, disappearances, tortures, human rights violations, have been deeply rejected by victims, national societies and the human rights global community. Thus, the question about direct violence (its causes, its shapes, its consequences), has dominated the work made on memory in several countries having violent pasts (South Africa, Rwanda, Argentina, Guatemala and, more recently, Colombia), and, in general, the debates about traumatic legacies.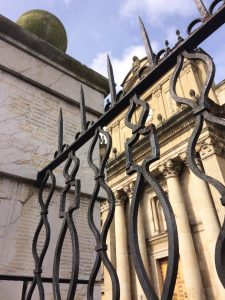 The "classic" memory agenda that used to emphasize murders, massacres, disappearances, and other human rights violations had the potential to gain social rejection and simultaneously become audible to some parts of the societies. The emphasis made on the clearer effects of violence in individuals and communities was very useful to create the "Never More" paradigm. Nevertheless, due to its inordinate scale, this violence was increasingly haunted by a past aroma, and remembered in symbolic dates and less and less useful to understand numerous burning issues from our present times. Due to the way it has been created as a social field, memory has not only progressively been challenged by parts of our societies but has also been turning away from several sectors' needs and concerns, such as (depending on country) popular classes, indigenous peoples, factory workers, young unemployed people, among others.
We need a memory of our recent past, as it could be useful to understand inequality, urban and regional segregation, racism, extractivism and other controversial issues from our contemporary history. In order to do this, we should consider a memory able to include insights about the way violence has modified and, in a certain way, defined our ideas about issues like citizenship, cities configuration, public space, progress, development, agricultural or industrial production, poverty, environment, slums dynamics, frontiers, or national sovereignty.
This new memory perspective is linked to a new definition of violence that underlies the fact that violence not only "destroys" people's lives, social organizations, social or natural environments; violence also creates, produces and generates new territories, landscapes, spatial configurations and, in consequence, new societies.
In my own comparative research work with indigenous peoples in Argentina, Colombia, and Guatemala, I found plenty of examples that show how violence practices indigenous peoples have been subjected to are far more complex and diverse than direct violence. Violence can be materialized in regional planning projects like the "Aldeas Modelos" one, implemented in the 1980's in Guatemala: indigenous were forced to settle in the context of counter-insurgency policies. On their part, during the last dictatorship (1976-1983) qom indigenous peoples in Argentine Chaco region underwent a set of policies oriented to transform them into "truly Argentine citizens", productive, "domesticated" and respectful of government. The social production of these "new men" was accompanied by a set of spatial policies in the region: infrastructure works, nationalistic commemorations of region's colonization, a massive plan for changing places' names – mostly to include military hero names, and large-scale actions to destroy nature with agricultural purposes.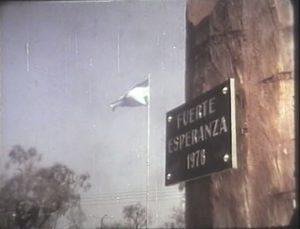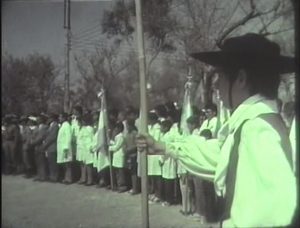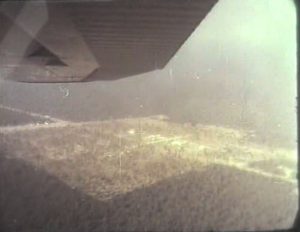 Finally, in Colombia, besides direct violence, indigenous peoples are suffering today the consequences of systematic governmental authorizations —given in the context of armed conflict— to extractive industries for mining purposes in their territories, thus radically transforming, polluting and degrading them.
Those cases are clear examples of socio-spatial violence practices that harm indigenous peoples individually and collectively, and threaten their existence as a people. Research work made on memory, on the links between violence and neoliberal mining activities, infrastructure works, nature destruction and regional planning is therefore central.
These ideas could be extended to other populations and be useful to understand the present effects of government practices in contexts of State violence, as well as to think about more radical, extensive and transformative practices of justice.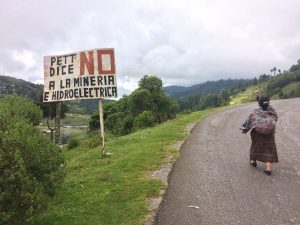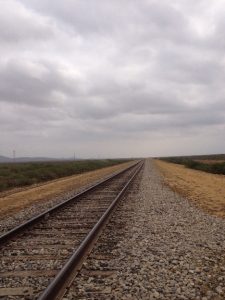 Carlos Salamanca is a Colombian architect and anthropologist. He is a Research Fellow at Consejo Nacional de Investigaciones Científicas y Tecnológicas (CONICET) in Argentina.