With the conflict in Syria being frozen, peace seems far away, raising questions of whether there ever will be justice for Syrians. With the war still ongoing, how would this kind of justice look like? How to commemorate the losses and pain – before peace has come? Ashi Al-Kahwati has investigated new and ground-breaking transitional justice initiatives.
By Ashi Al-Kahwati
The war in Syria has been going on for almost a decade with immense destruction with at least 180,000 people killed, 100 000 disappeared, and over 11 million displaced. Attempts by the international community to end the war have so far failed. Most areas are now back under government control, with Assad consolidating his power. However, while the peace in Syria might be distant, various actors, such as Syrian civil society organisations, the diaspora, Syrian and international lawyers, are pursuing ways to hold the government accountable for their crimes through various TJ mechanisms.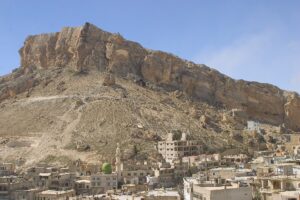 Some of these initiatives have been further explored in a recent mapping of transitional justice mechanisms in Syria by me and Johanna Mannergren Selimovic, presented in the UI paper Addressing Atrocity in Syria. New Challenges for Transitional Justice. What emerges are some rather incredible and innovative efforts such as employing international jurisdiction to hold perpetrators accountable, large-scale documentation collection, displaying street-art digitally as a space for commemoration, and preparing for reparation through new documentation techniques among the dislocated population to reverse property expropriation
These new developments have, in turn, garnered new insights regarding timing, spaces and actors of transitional justice. Regarding timing, transitional justice is being transformed from a primarily post-conflict activity to something that happens in parallel to peace-making. Several documentation and memorialisation efforts show this.
The Syrian war is the most documented in history, making the documentation process in Syria essential in several ways, according to Noha Aboueldahab (2018). She sees documentation as a powerful form of non-violent resistance to an ongoing violent conflict and argues that documentation of the Syrian conflict should be viewed as a stand-alone mechanism within transitional justice. According to Aboueldahab, "writing atrocities is, in and of itself, a healing process that acknowledges and remembers victimisation" (ibid, 1-2: 30).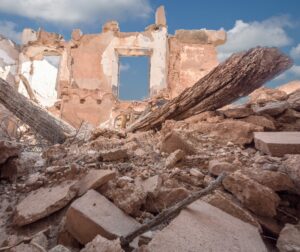 Other powerful forms of acknowledgement and remembrance of victims in the Syrian war has been through artistic expressions such as the initiative by Creative Memory, a digital platform that has a space for the preservation of artworks. It contains more than 11,500 artistic expressions, including graffiti, murals, photos, poems, songs and theatre performances that have been produced during the revolution and the ensuing conflict. As such, the Creative Memory project documents and memorialises the horrific experiences that the Syrian population has suffered over the last decade and engages actively in an ongoing dialogue and commentary.
The traditional spaces of transitional justice are changing too and moving into the digital arena. This also allows new actors to participate to a greater extent, e.g., diasporas, and has enabled increased cooperation between groups. For instance, the fact that Syria is the most documented war in history has led to vast troves of documental evidence that is being shared amongst the Syrian diaspora in loosely coordinated networks on different social media platforms.  We can hence see that transitional justice can take the form of crowd-sourcing, which  has made it possible for the Syrian diaspora to engage more actively in transitional justice efforts.
Thus, these initiatives show that the quest for justice has not been put on hold but is ongoing in the midst of conflict, challenging the normative assumptions of transitional justice, making git possible to respond to the challenge of frozen and ongoing conflicts. I believe this is much needed since Syria clearly illustrate the changing nature of war and peace as persistent, ongoing or frozen, which in turn makes it more intractable and difficult to resolve which undoubtedly also has implications for peace-building attempts and the pursuit of justice.
While there is critique towards the research field of TJ of lacking clarity as to how to respond to the changing nature of war and conflicts, our mapping  does highlight that transitional justice for Syria is already ongoing and influencing both the current conflict and the future peace.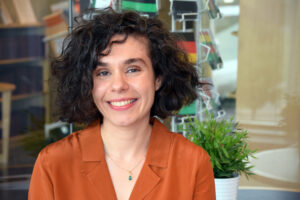 Ashi Al-Kahwati is Program Manager, Middle East and North Africa Programme at the Swedish Institute of International Affairs